The notes for a specific object are found in the Notes tab in the sidebar of each object. If an object can't have notes, then the Notes tab will not be visible.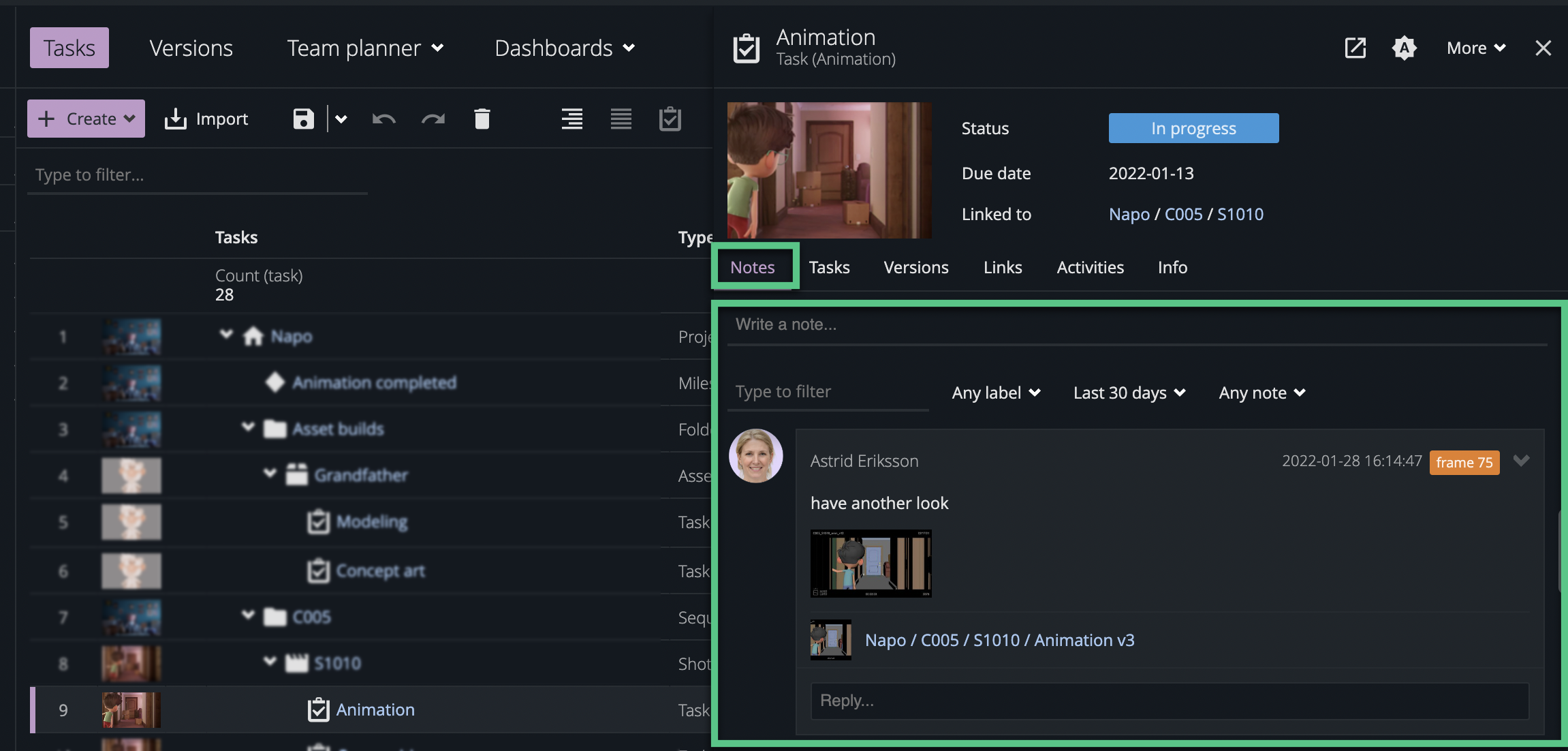 Create a note
To create a note on a specific object, open the Notes tab in the sidebar for the object by clicking its name link.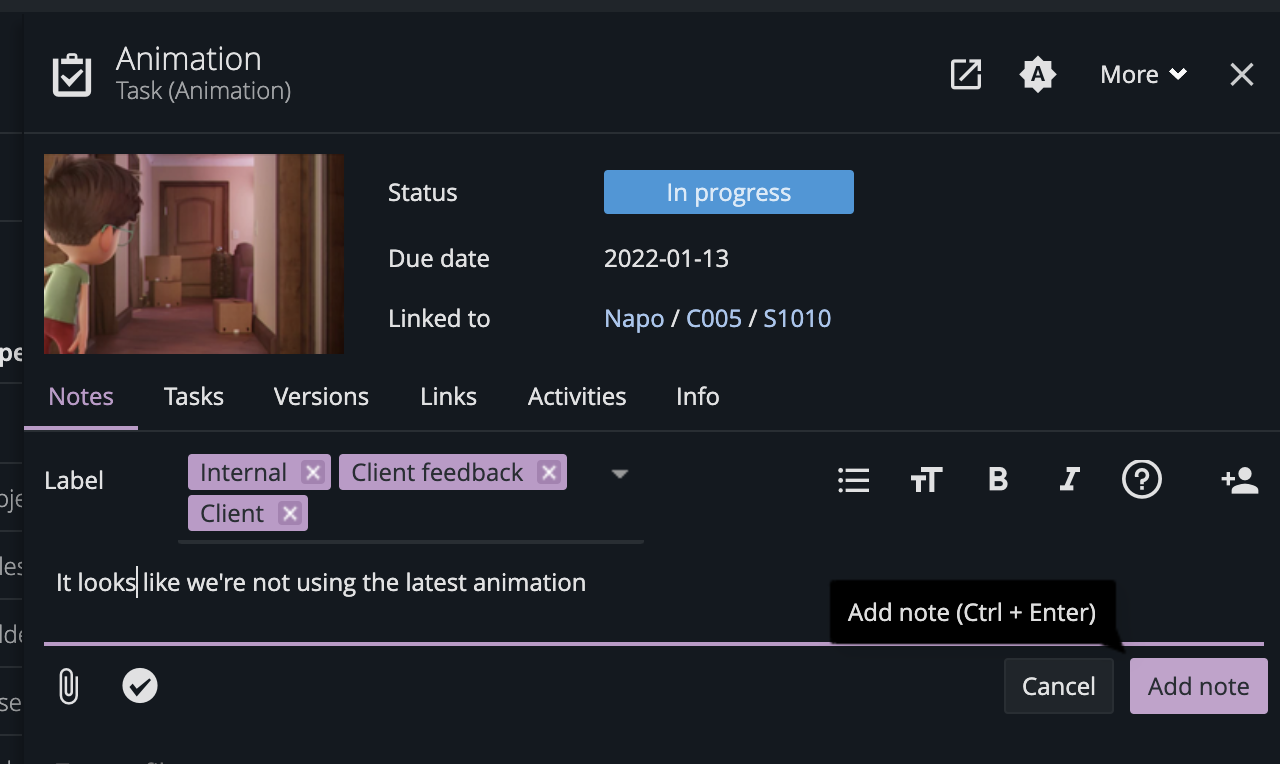 Click the

text field at the top of the Notes tab and enter your note. When you click in the text field, you will notice the other note options become available. These include:
| | | |
| --- | --- | --- |
| | Label | Select one or more labels to categorize your Note. |
| | Formatting Options | Bullet list, text formatting options, and format help. |
| | Edit Recipient | Add or remove recipients to the note. The default recipient is that who is assigned to the task or object linked to the note. |
| | Attach | Attach a file to the note. |
| | Complete | Mark the note as completed once it has been addressed. |
Replying to a note
To reply to a note added to an object, open the sidebar for that object by clicking the object name and click on the Notes tab if it's not already current. Scroll the note into view.
Click the Reply field below the note and write your reply in the text field.
If you want to change recipients, this can be done by clicking the Edit recipient

button to the right above the text field.
Files can also be attached by clicking the

icon and browsing for your file or by dragging and dropping a file into the reply field.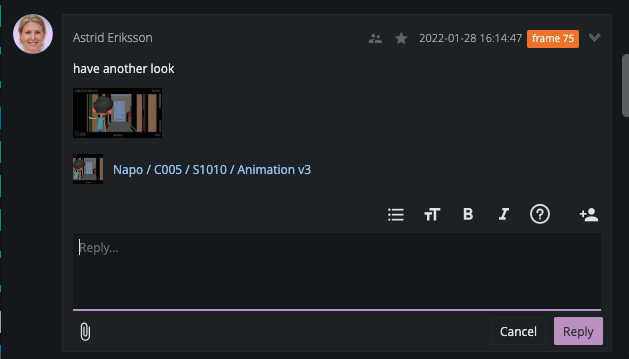 Editing or removing a note
To edit or remove a note, click the small arrow to the right on the note and select the action in the menu. You can only access this menu on notes you created or have permission to edit/remove.

Filtering notes
You can use the filters in the filter bar to narrow down the result and find specific notes you are looking for.

The available filters are:
Type to filter - text search for note content.

Label - search by note category.

Creation time - search by date the note was created.

Completion - if the note is completed or not, or any note.
Note completion
When creating a new note, it is possible to mark the note as being completable or not by clicking the

icon. This allows you to track what feedback has been addressed and what is still to be done.
If the note can be completed, anyone can mark it as completed at any time. When a note is completed, the time and name of the user completing it will be visible.
Completing a note will generate both feed activity and notification emails.
Tasks Spreadsheet, Versions Page, the Inbox, My Tasks, and the Notes tab in the Sidebar can all be filtered based on Note completion.
Tip: You can set whether a default note can be marked as Completable in System settings > Workflow > Settings.