As an ftrack Admin setting the foundation for your workspace, it's helpful to know what settings are available to your users to personalize their own accounts. In System Settings, you can create defaults for notifications, preferred review player, and resource security (such as 2FA).
In each user's My Account page, they also have the option to personalize these settings further.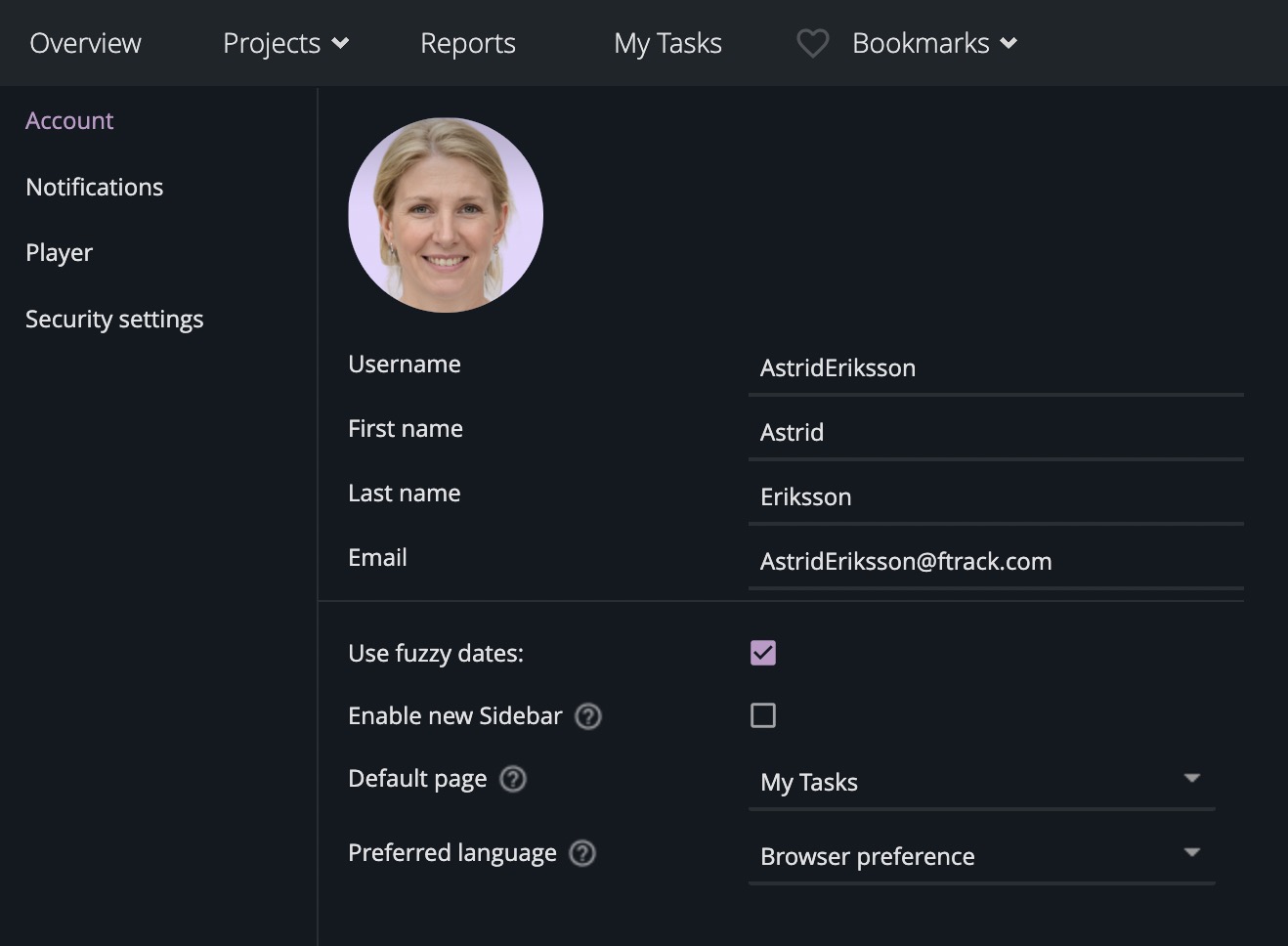 Tip: If you want full control over these user settings, it is important to communicate to your team what settings they should leave as the System Setting default.