The User management page is found via System settings > Resources > Users and Groups.
Each way differs when it comes to where User credentials are stored. Regardless of the option chosen, all Users must have an account in ftrack to be able to sign in (even if the account only contains information such as username and what type of account it is).
Tip: Discover more about adding a user and the different types of user management under these topics:
Warning: You will be logged out immediately if you remove the user you are currently logged in as.
Once you have your users in the system, you can also assign them permissions and roles to govern who can see and do what.
Custom attributes
Custom attributes can be added to the Users page just like adding a custom attribute in the Tasks spreadsheet.
To create a new custom attribute on the User, head to System settings > Workflow > Custom attributes.

Click on the Create button to open the Create attribute dialogue.

Fill out the fields as needed being sure to select "User" in the Add to field.

Click the Create button to create the new attribute.
Once you've created your new attribute (for example -Rate), you can enable it by going to your Users page at Resources > Users and Groups to add it to the page under Settings > Attributes.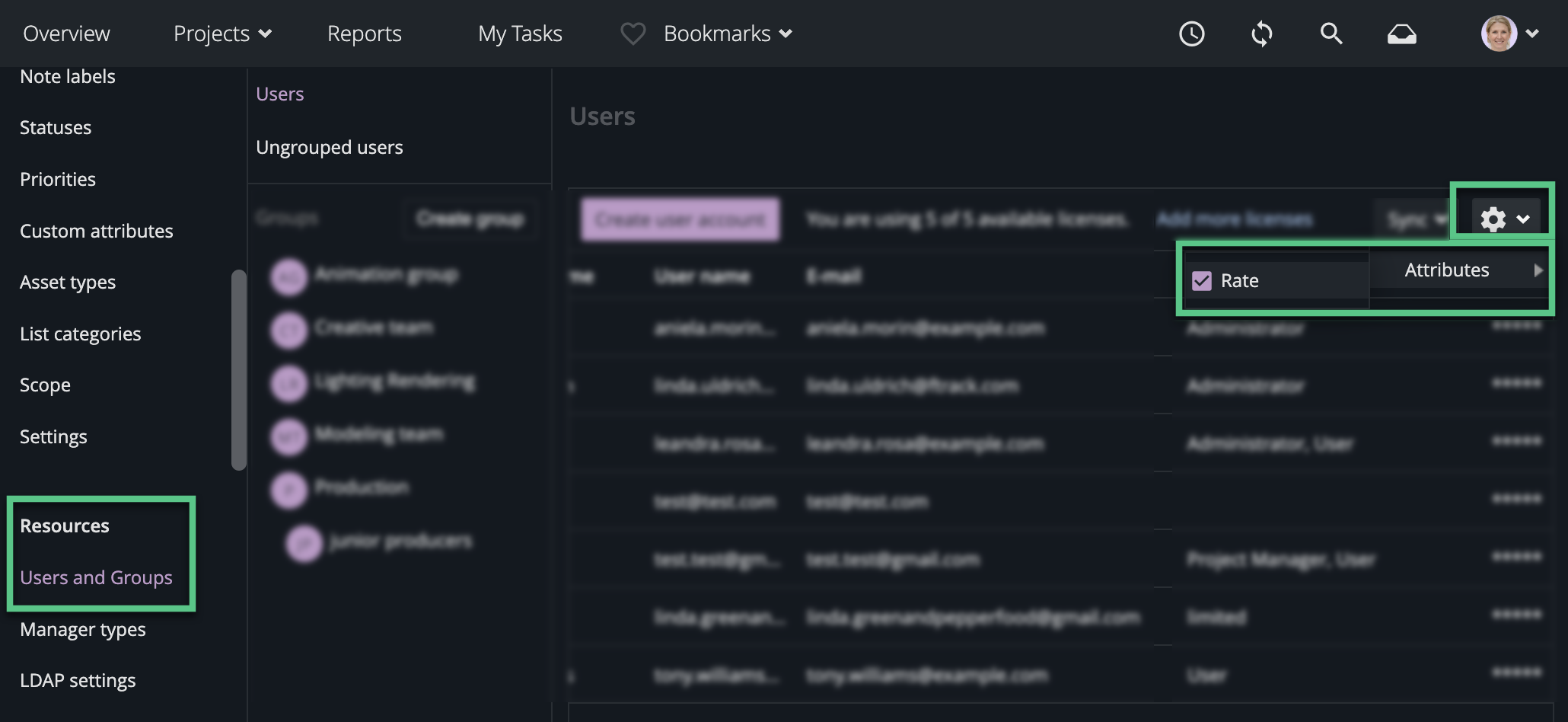 Please Note:
You must have the role permissions necessary to create a new attribute.

The Settings > Attributes menu in the spreadsheet is only available once you've created a custom attribute for that object.