To quickly review a version, you can use the Lightbox. This simple player allows for playback only and does not include any note or annotation tools.
Thumbnail
To access the Lightbox, click the version thumbnail - if there are any web-playable components published on the object, the Lightbox player will open.
Sidebar
An alternative way to play a version is to click on the version name to open the sidebar. From there, you can click Play in the Components tab to play the version in the Lightbox.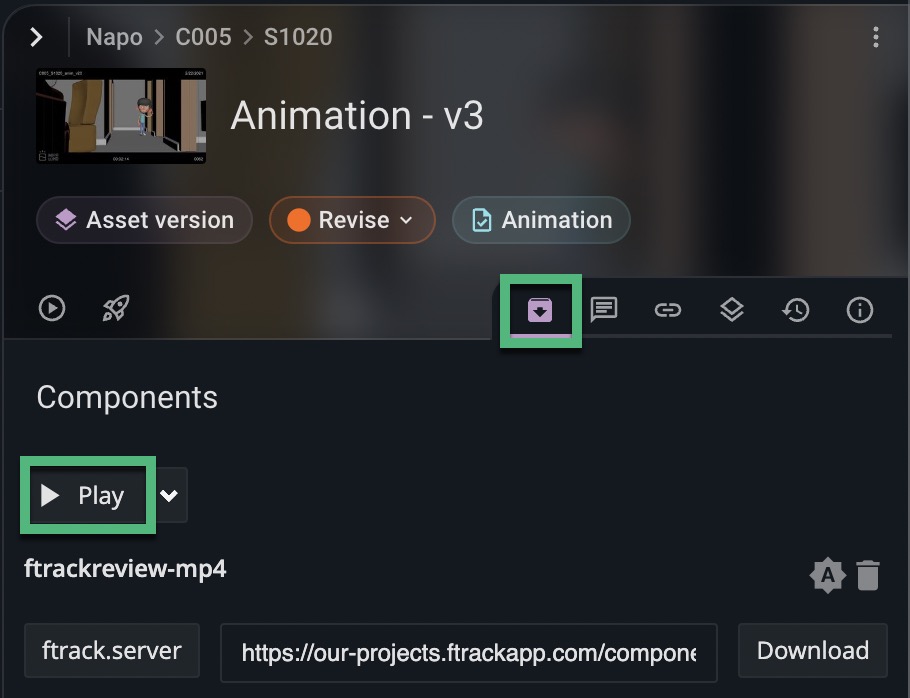 Or, you can click the Play dropdown menu to select a specific player to review the version in, bypassing the Lightbox player.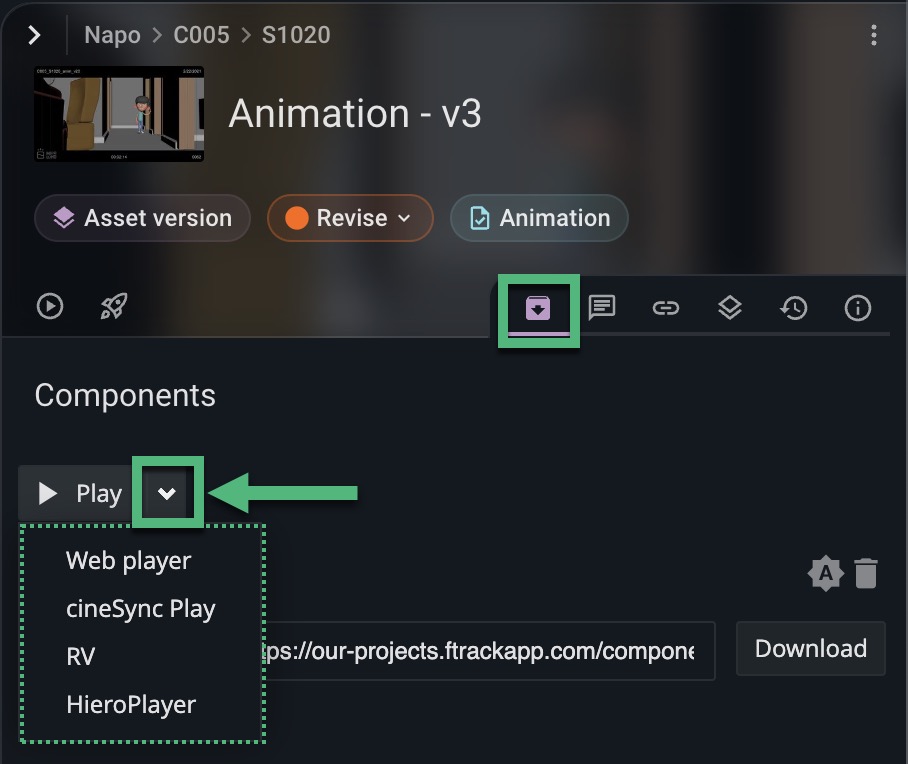 Using Lightbox
Lightbox is a simple player with the following features:
Play/Pause
Scrubbable Timeline
Time Format selection
Fullscreen mode
Alternative Player modes for full review (cineSync Play and Review Web Player)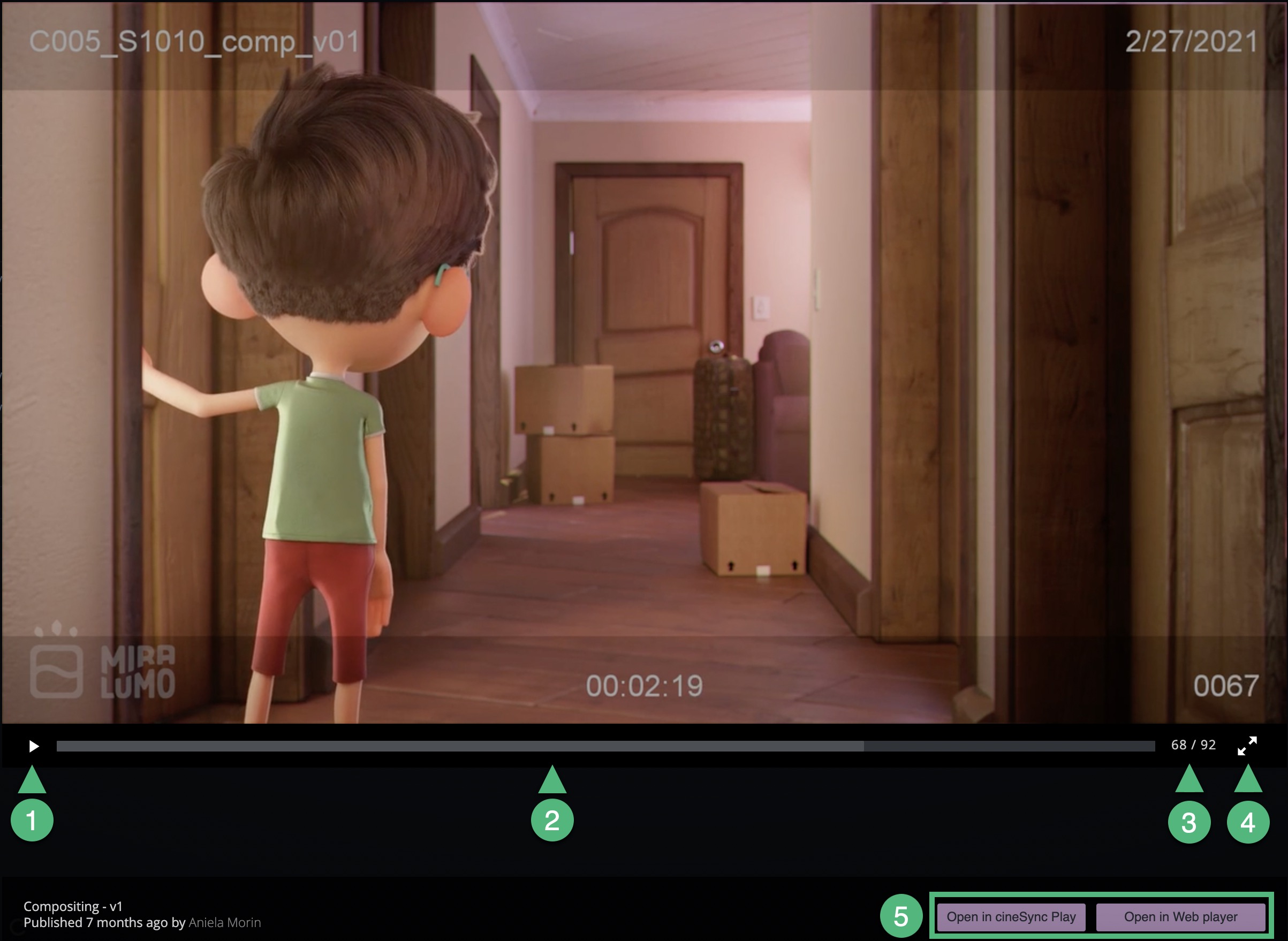 When in Fullscreen mode

, you have access to additional tools in the 3 dot menu

at the bottom left: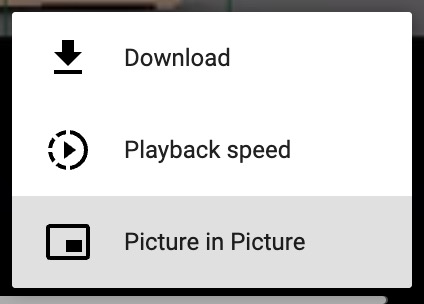 Please note: Download is only available if your System Settings Review & Player Settings have been configured to allow it.
To exit Fullscreen mode, you can click the

icon at the bottom left or hit the ESC key.
To exit the Lightbox Player, you can click outside of the player with your mouse or hit the ESC key.
Once the media is open in the Lightbox player, you can choose to open the media in the ftrack Review interface by clicking Open in Web Player (or cineSync Play if enabled).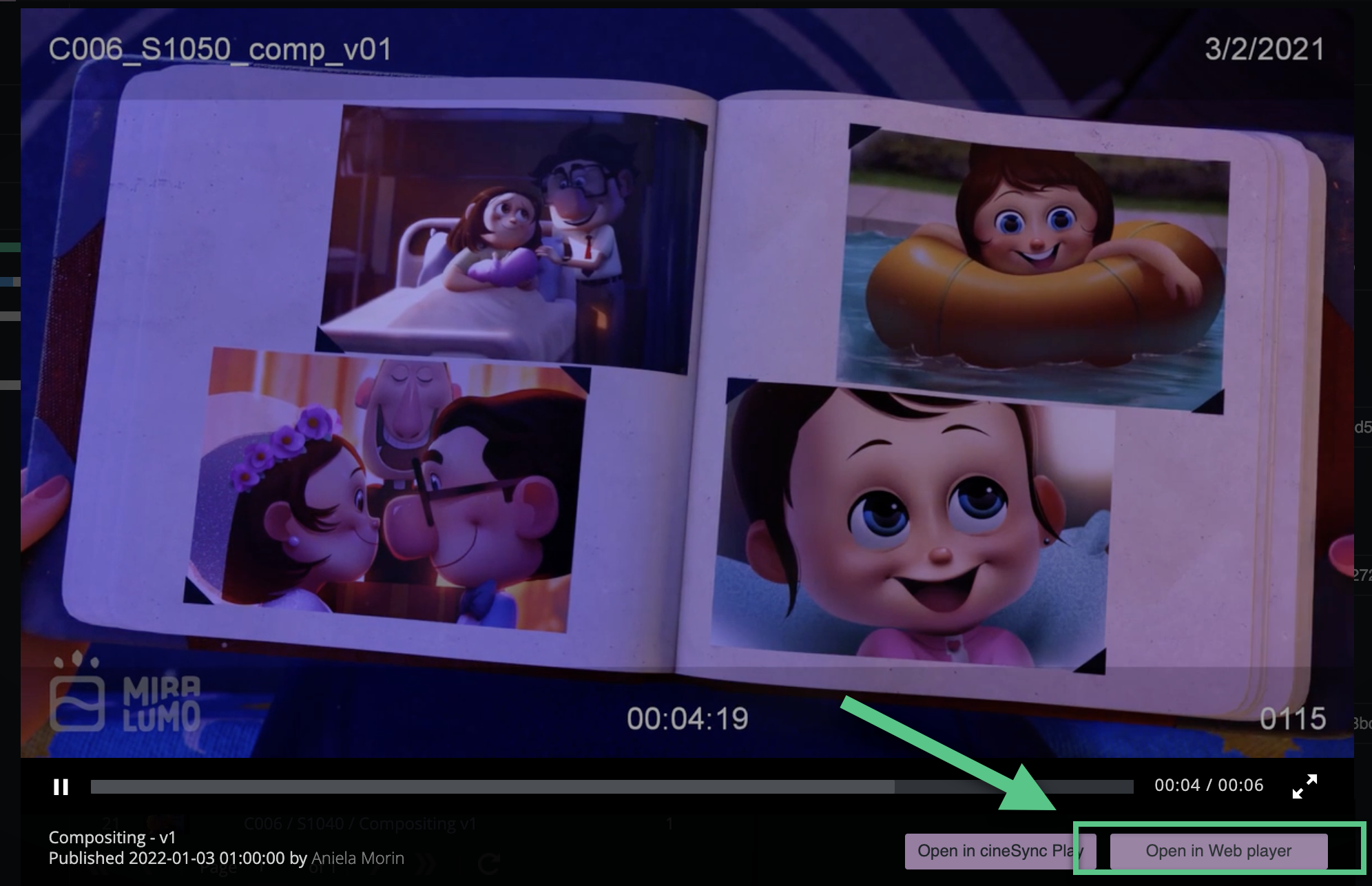 Please note: The player will only start if Web Player is set as the Preferred player for the current user in their My Account settings.
Opening with Web Player
Right-click menu
Another way to open a version, which will bypass the Lightbox, is by right-clicking on a version in the Versions Page and selecting Play or Play With.
Select Play if you want to open your version in a new browser tab in the Web Player.
Select Play With... if you want to choose the player to open your version with.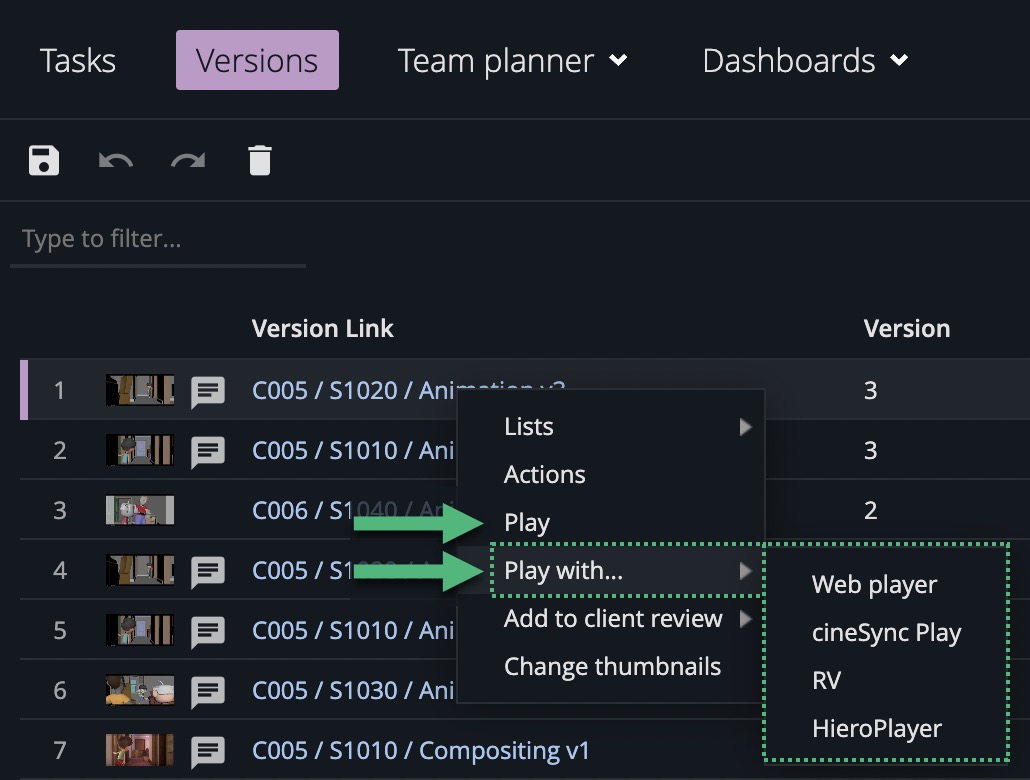 Experimental Feature - New Web Player
[01.25.2022 - This is currently an experimental beta feature and is still being tested]
Completing the steps below will allow for a version to be directly opened in the New web player on thumbnail click or when you select Play, skipping the Lightbox.
The workspace Admin will need to ensure within System settings > Advanced > Experimental that New Web Player is toggled on.

From there, the individual user can go to their Profile Menu > My Account and select Player in the left-hand menu. From the Preferred Player dropdown menu, select New Web Player (beta). Select Save to complete the update.

Once this is set, when the user clicks a thumbnail or selects play, the version will open in the new Review Web Player [beta].