Custom widgets can be added to Overview only if you have the "Manage custom widgets" permission and the Enable custom widget setting is enabled from System settings > Advanced > Custom widgets.
Creating custom widget
1. To create a Custom widget, navigate to the Overview page of your site.
2. Click the + Create dashboard button on the dashboard menu, opening Create dashboards window.
3. Select the Custom widget option.
4. Type in a Name and select the URL to embed.
5. Save the setting.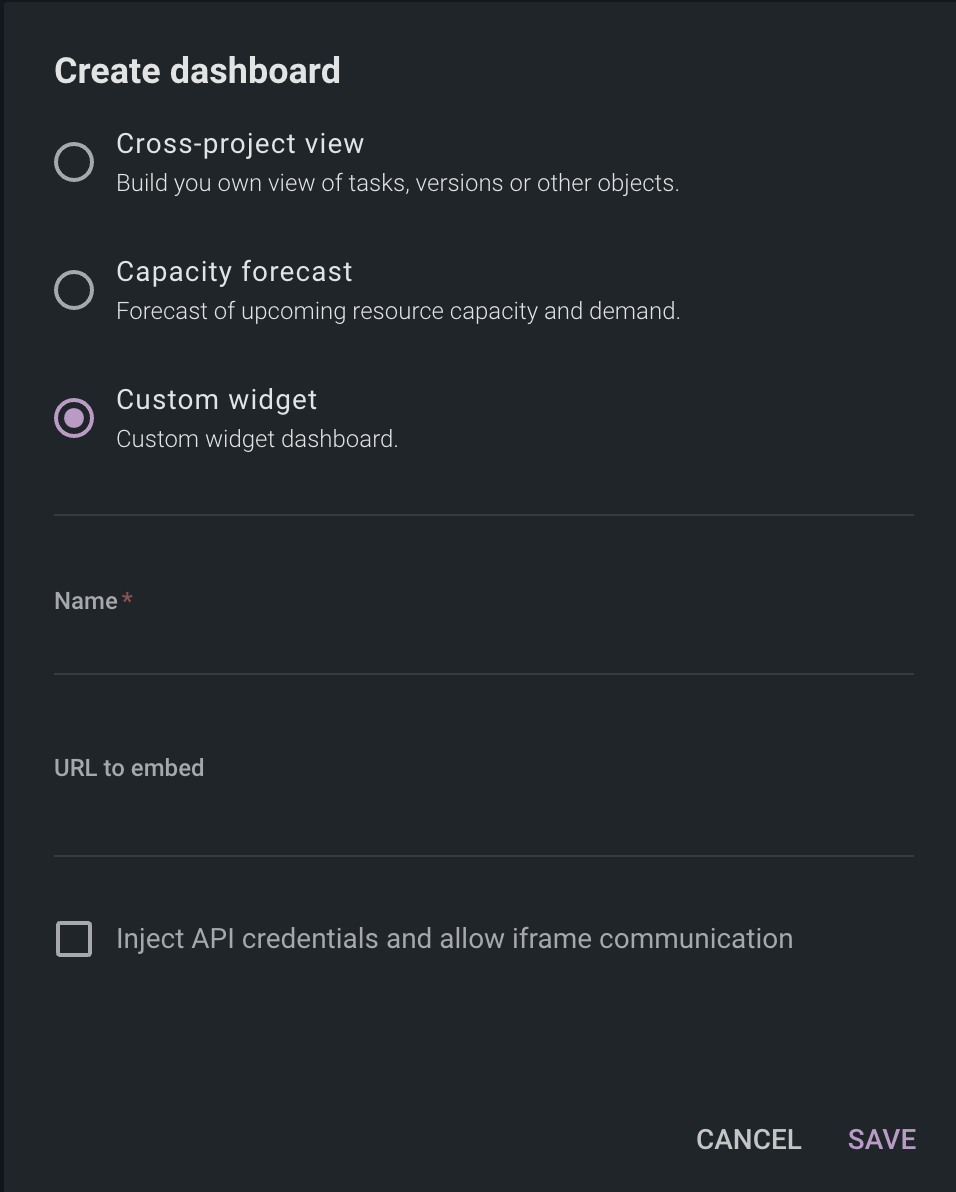 These custom dashboards can display information pertinent to your unique requirements, and interact with ftrack Studio to open the Sidebar or navigate.
Tip: To learn more about building custom widgets using our JavaScript API, please have a look at the Custom Widgets article.