This allows access to change it from inside the project without having to navigate to the System Settings.
Adding user access
To Add user access to a project, go to the selected Projects page Team Add user access.
(You can turn Private access on or off and grant access to individual users.)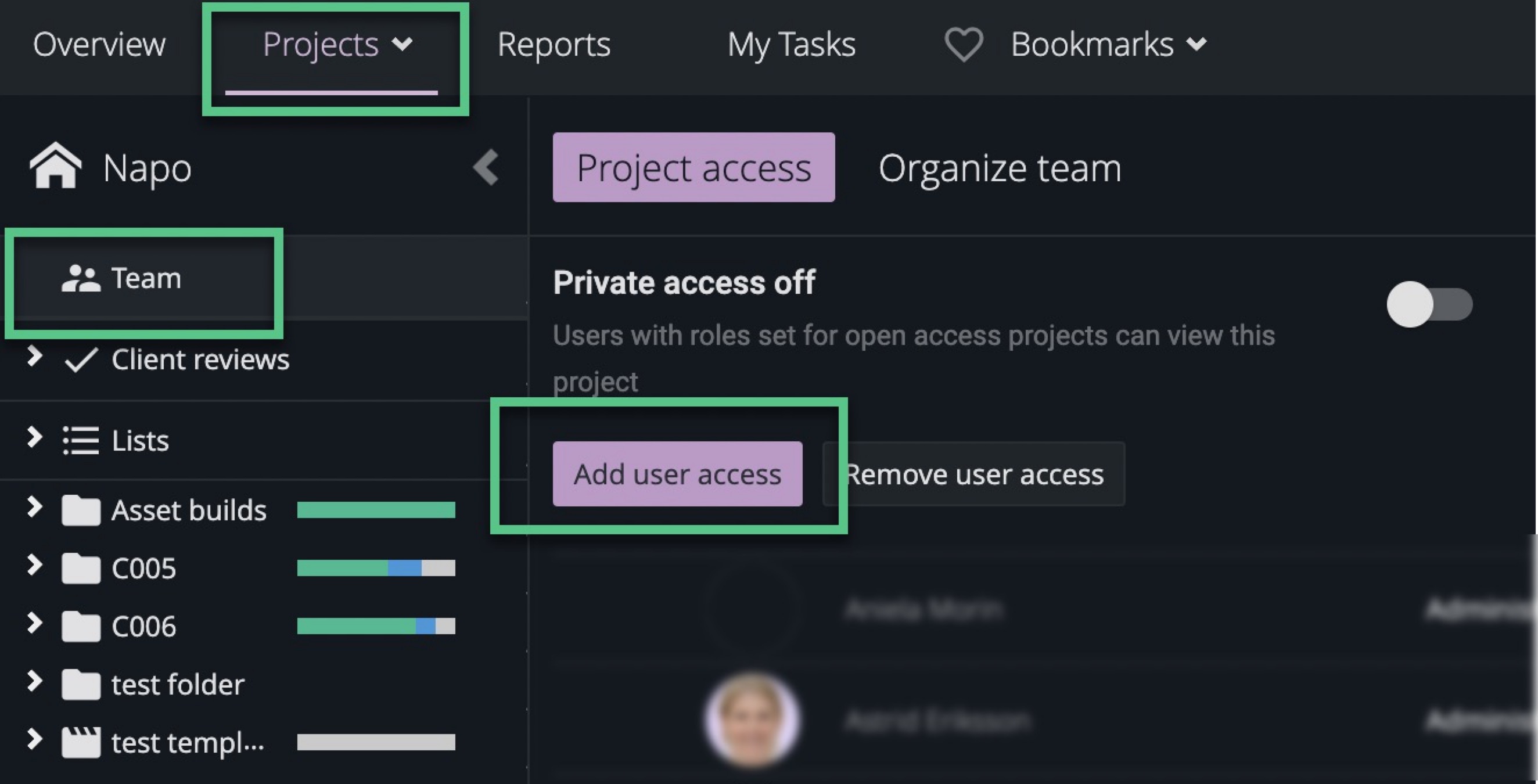 Which will open the Add user access to project dialog, enabling you to choose and add a User to the project, using the drop-down menus.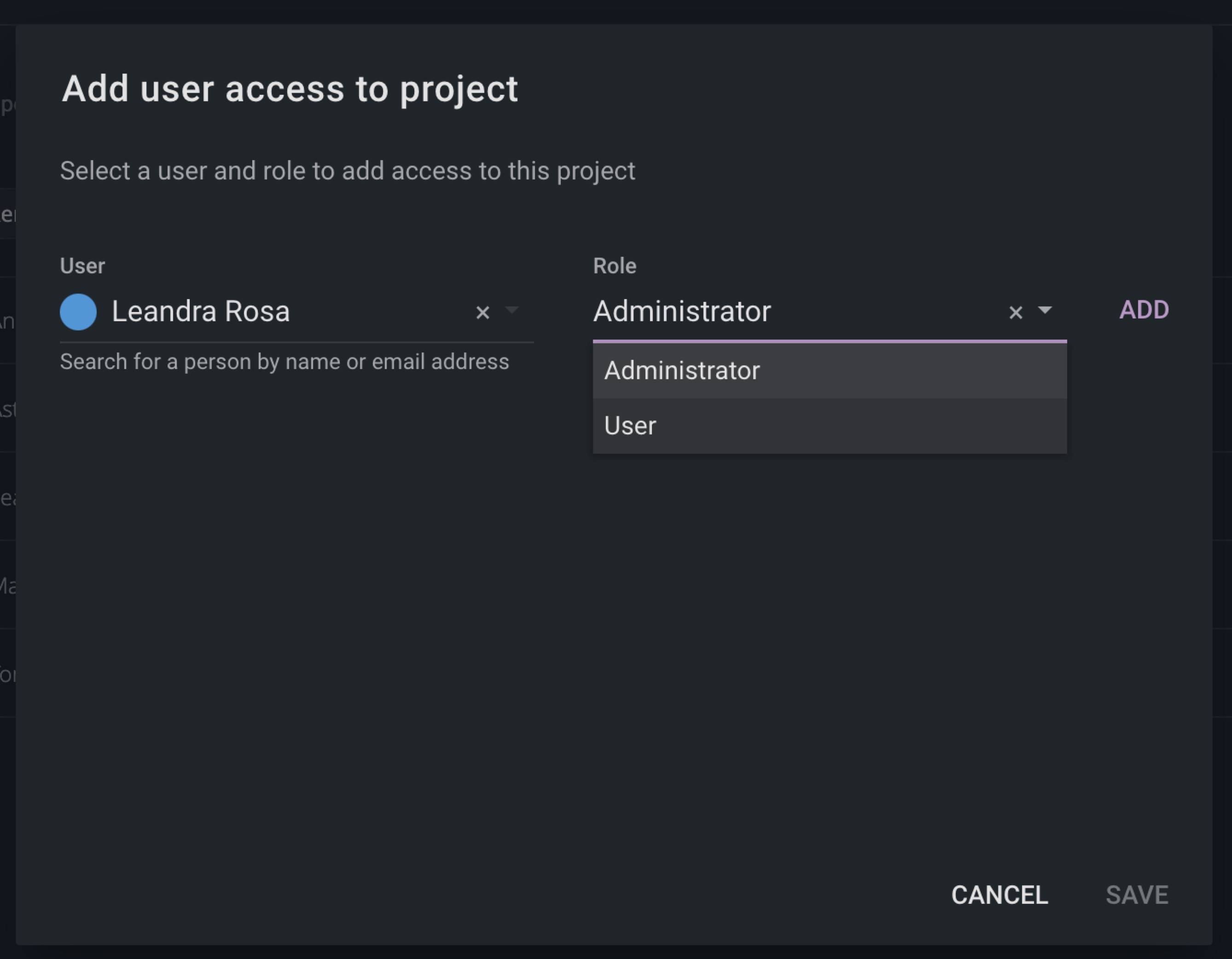 Please note: The roles available on the specific project are dependent on what user role(s) have been assigned to the user in the System Settings.
Assigning a role to a specific user:
Go to System settings > Resources > Users and Groups and click the Edit/pencil icon before the selected user profile image, opening a user profile dialog.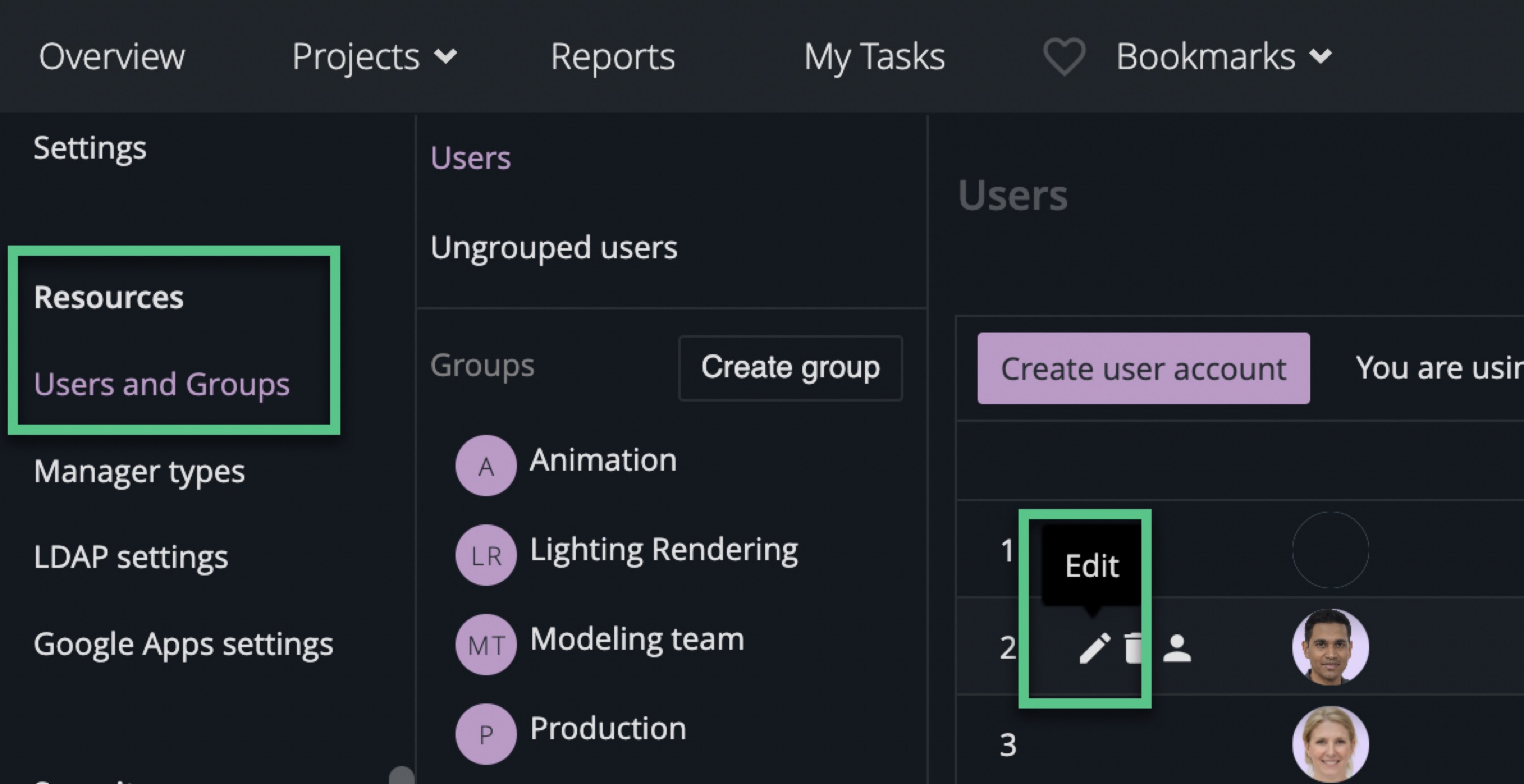 2. Click the Edit user roles button in the lower-left corner, opening a new window.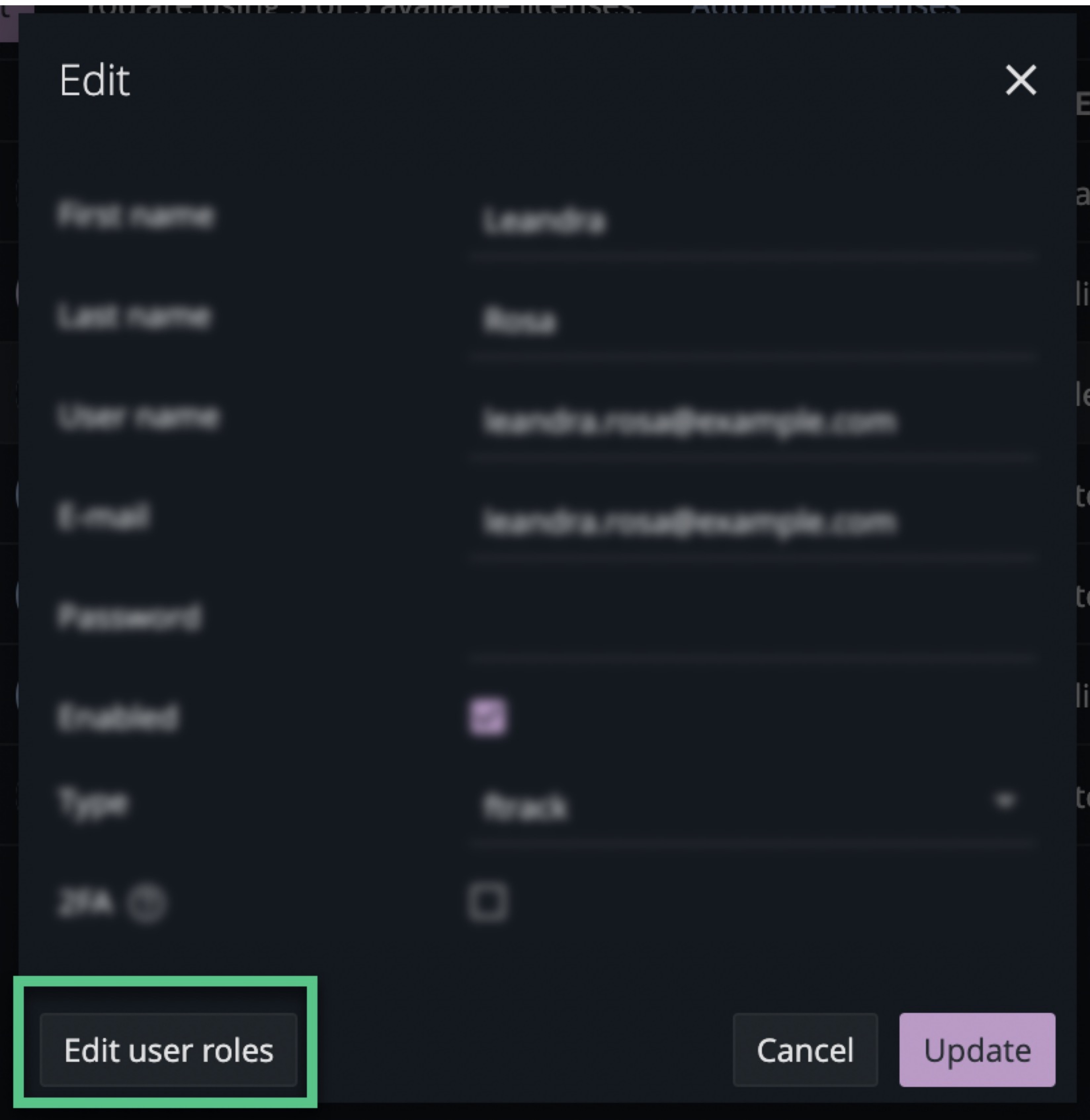 3. In the new window, select the role from the Roles drop-down menu and click Add.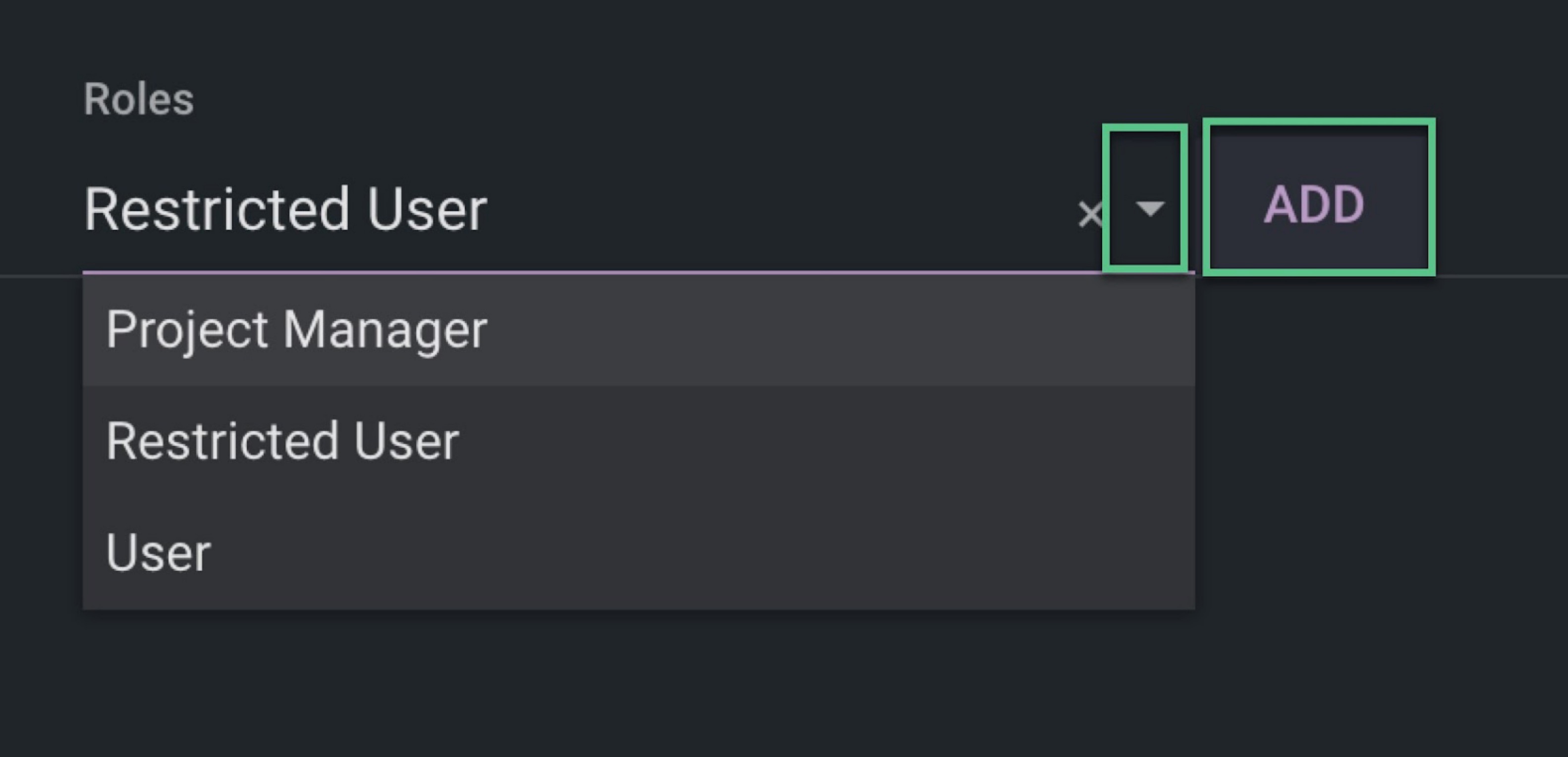 Removing user access
When access to a project is no longer required for a user, it can be removed.
Remove access with the Remove user access button found above the list of users or to the left of the user.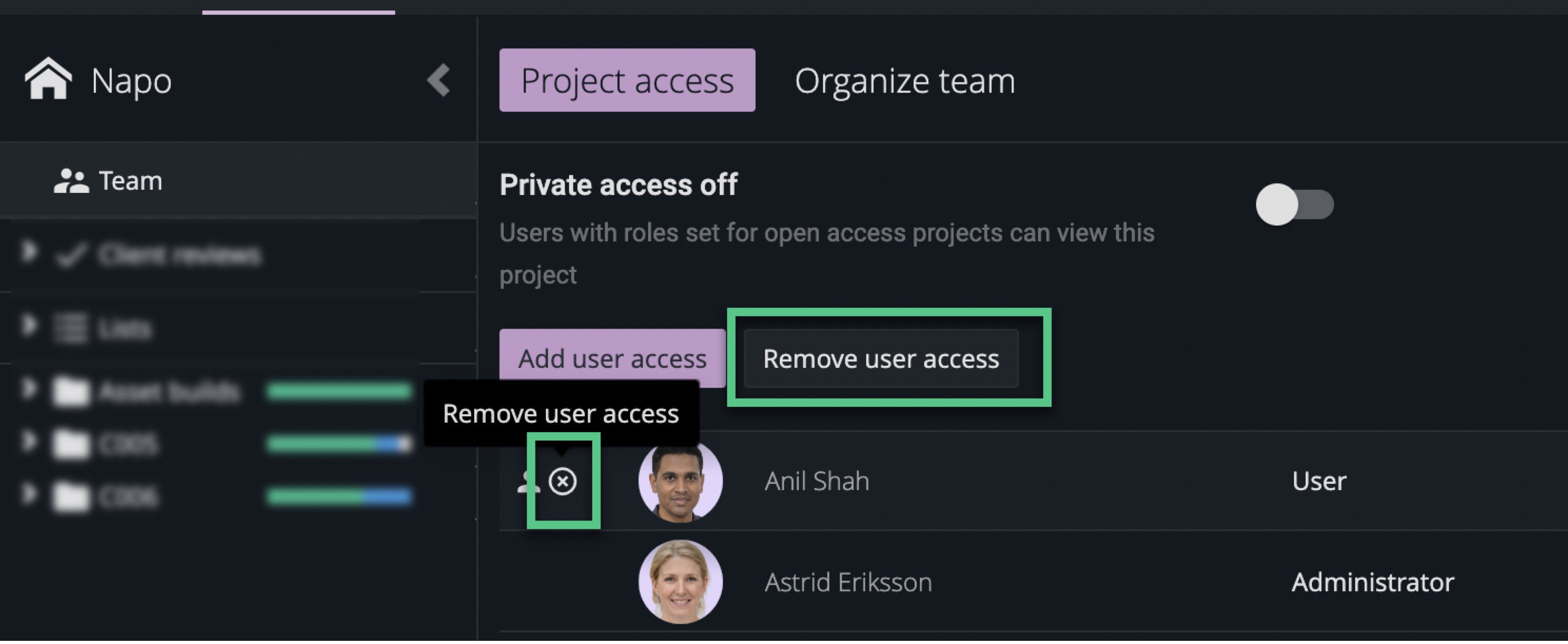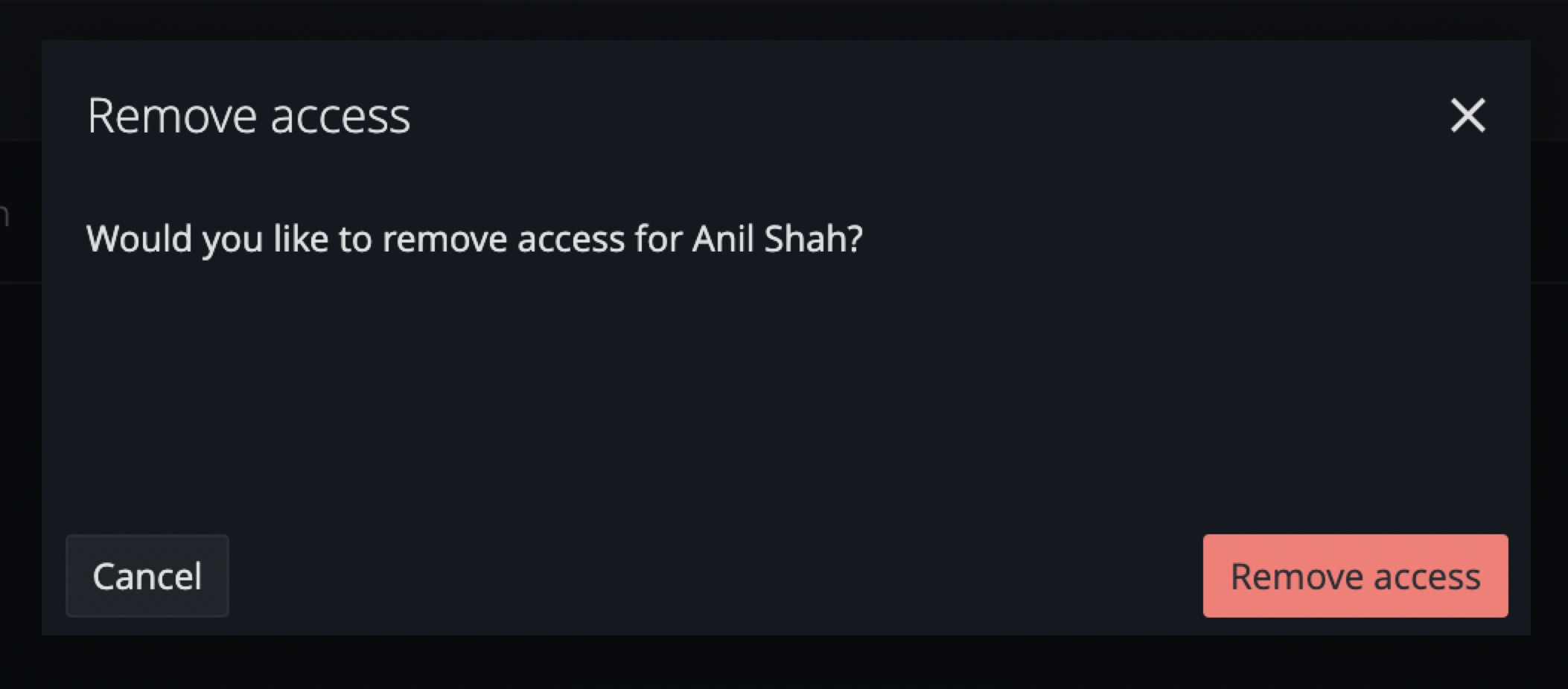 The Project access page is visible for projects with both private and open access. It can be used to grant or revoke user access to the project.
If a project has open access and the user in question has a role valid for all open projects, then you cannot remove their access.
Extra
Important project permissions:
Manage user access to project - This role permission controls whether or not a user can give access to other users on a project.

Update project - This role permission controls whether or not a user can update a project.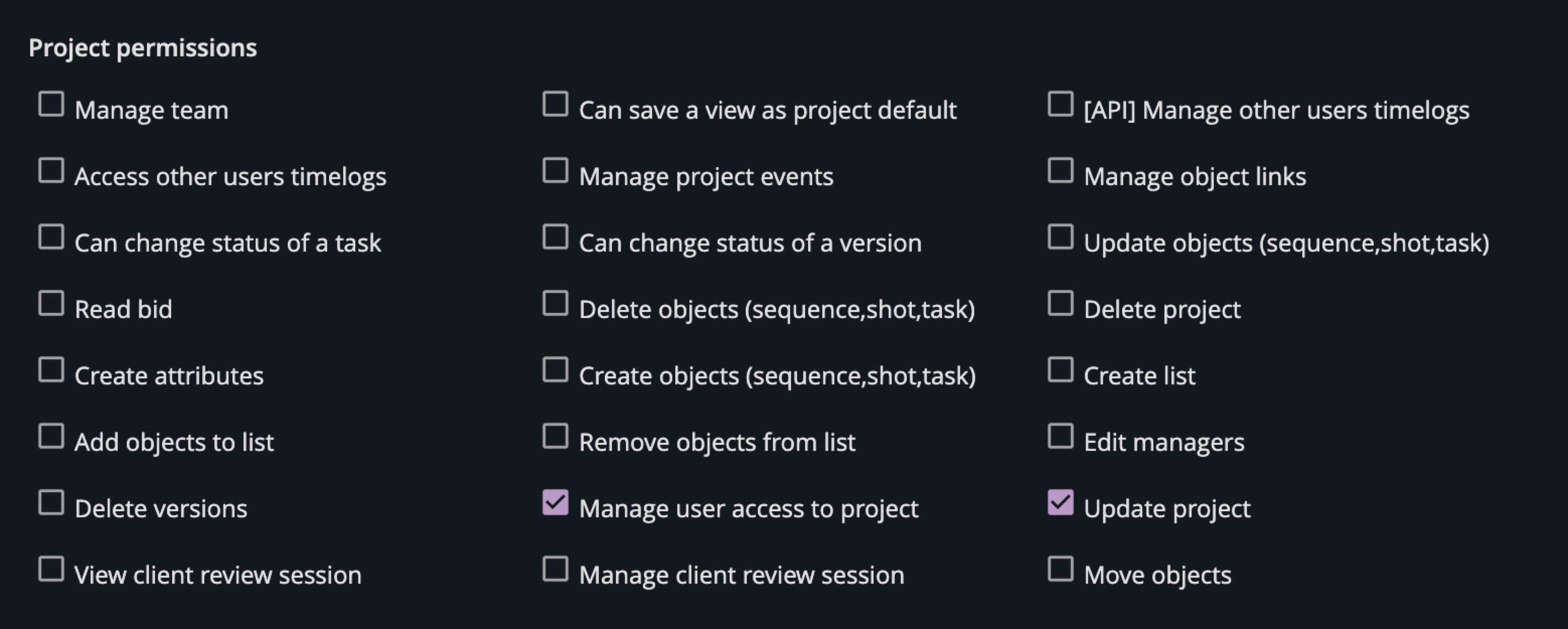 You can access these role settings from the System settings > Security > Roles page.