To start to Populate a Project in ftrack, you need to go to its Tasks Spreadsheet.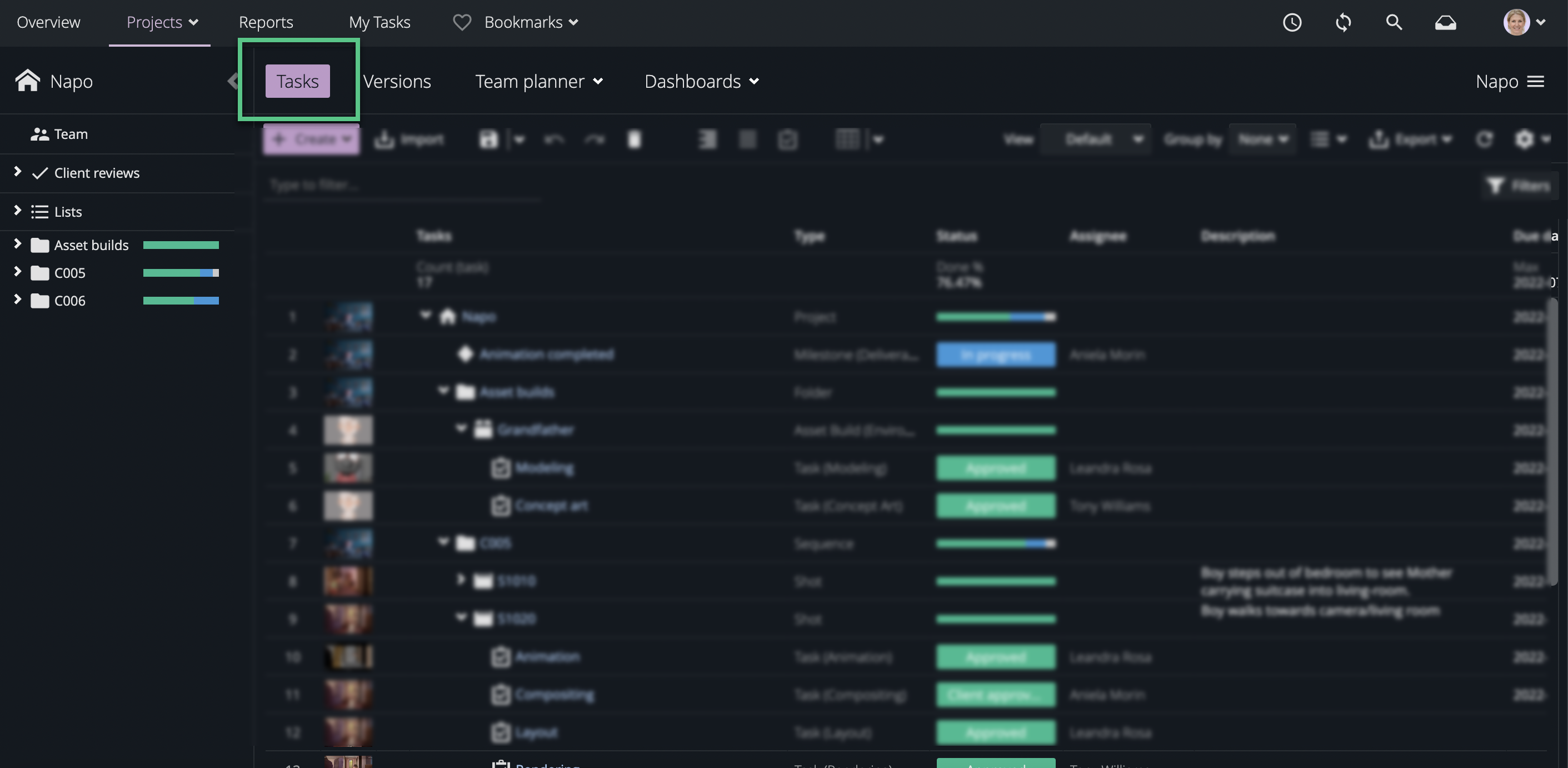 Via the Tasks Spreadsheet
To create a new object or task, right-click in the spreadsheet and select the preferred option from the Add menu.
This will contain all available objects that can be created on the particular entity your right-clicked on.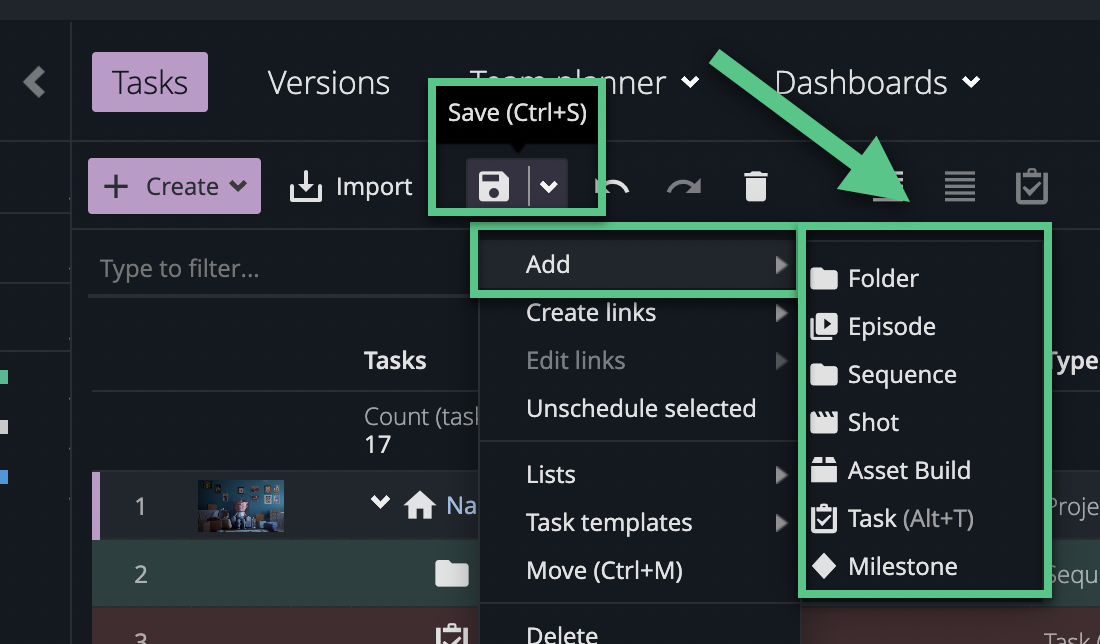 Choose the object you would like to create, and make sure to click the Save icon in the toolbar to save your work.
Populating a Task
While populating a Task, by default, the type of Tasks created is Generic, but depending on which Task types you have set up, you can change to any other task type that is available (modeling, animation, compositing etc.)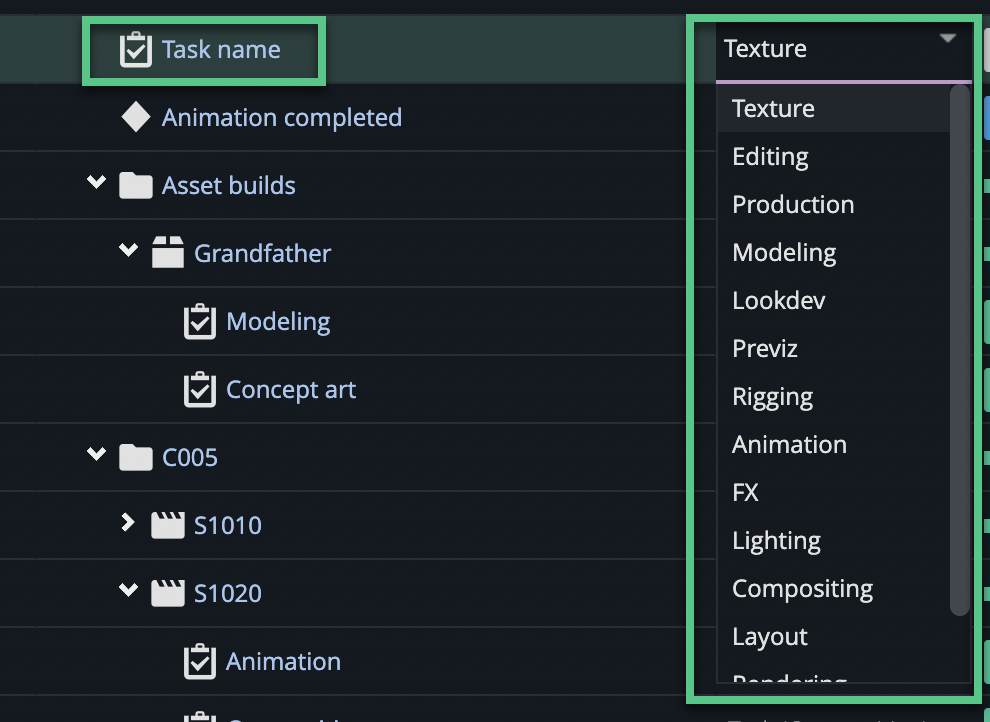 Once created, you can continue to set the values for your tasks, such as the bid, the start date, and due date, and assign users.
Via the Create dialog
You can also create objects like sequences, shots, and tasks by using the + Create dialog at the upper-left of the toolbar and selecting an option from the menu that appears.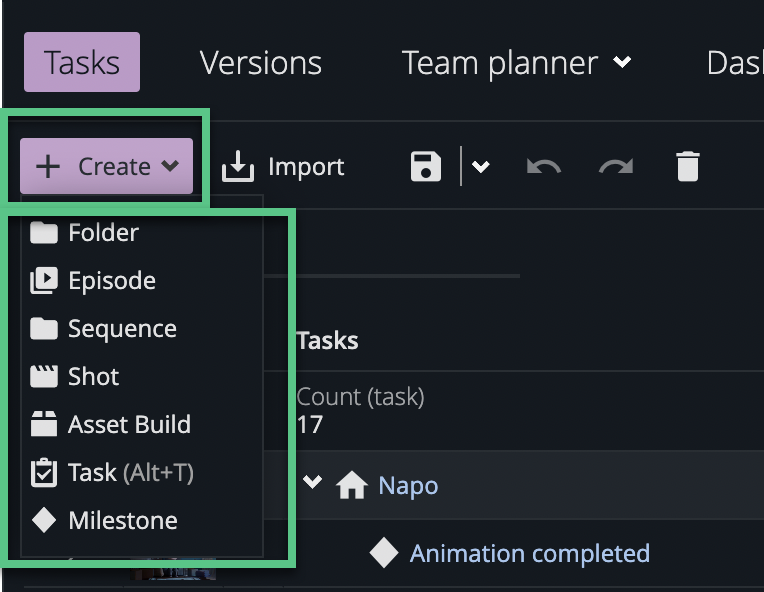 Once selected, it opens a new window where you can set the requested values.