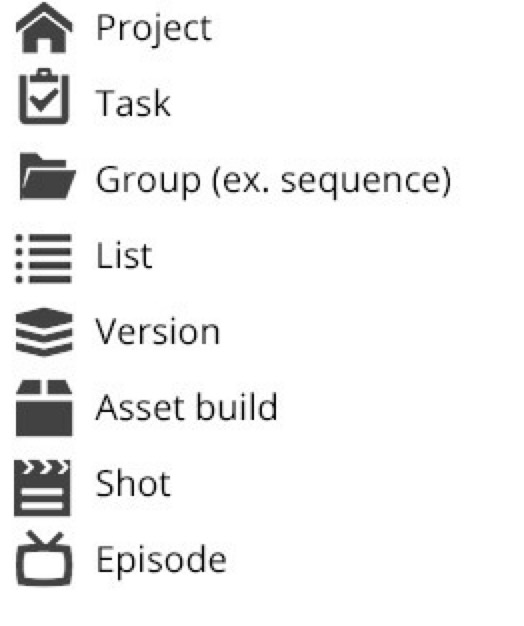 Below are some examples of different types of projects and the objects that could be used to build their schema.
Visual Effects
Simple Game
Software

Asset build

Shot

Sequence

Task

Milestone

Asset build

Level

Folder

Task

Milestone

Epic

Story

Task

Milestone
To manage Objects, go to System settings > Workflow > Objects
A. Click
Create
to create a new object
B. Double-click a row or click the pen icon to edit or delete an object.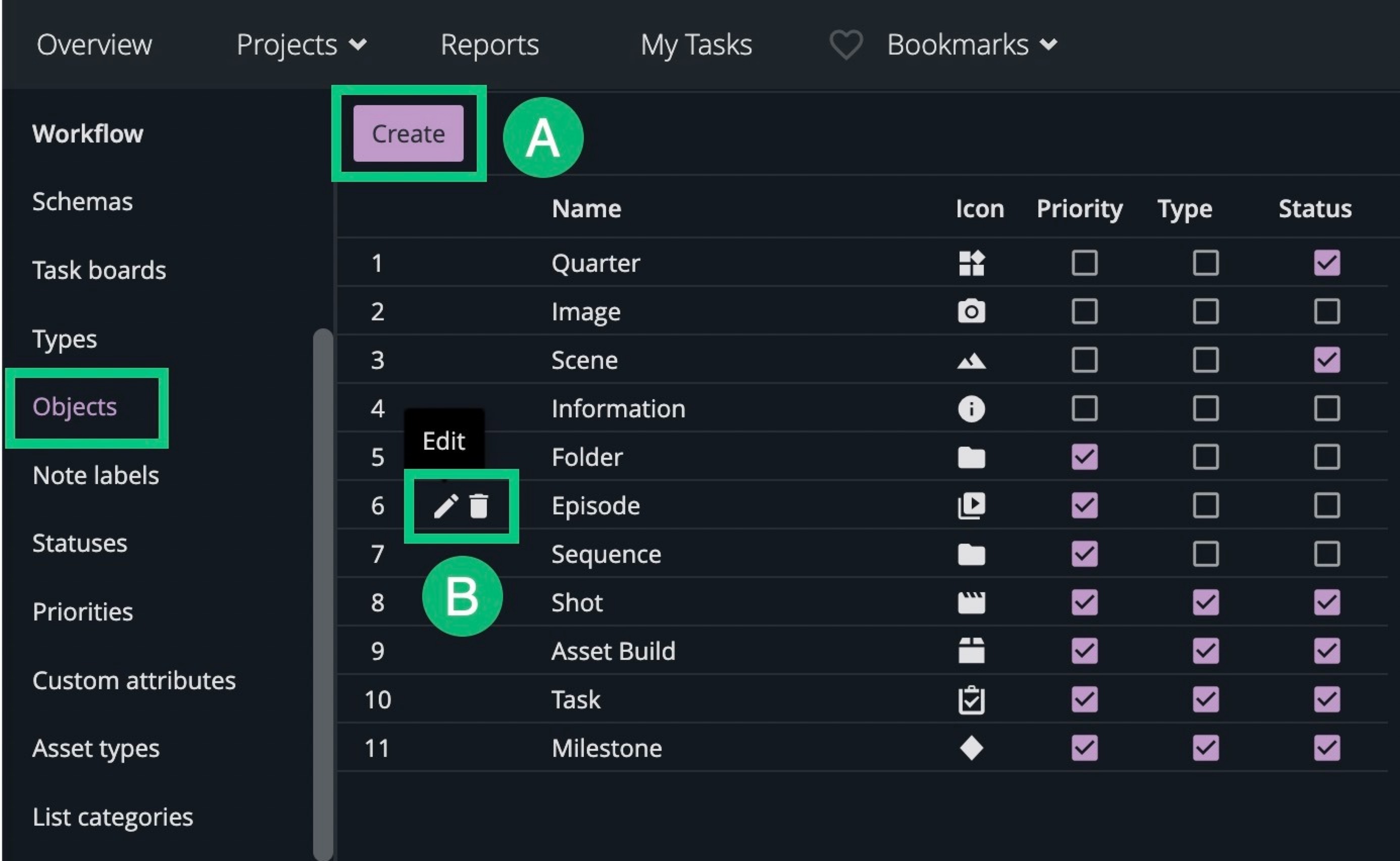 When you create or edit an object, you can set the following:
Once your project's objects have been decided upon, they need to be added to the workflow schema used by that project.

Image: Above is an example of the objects in the VFX schema